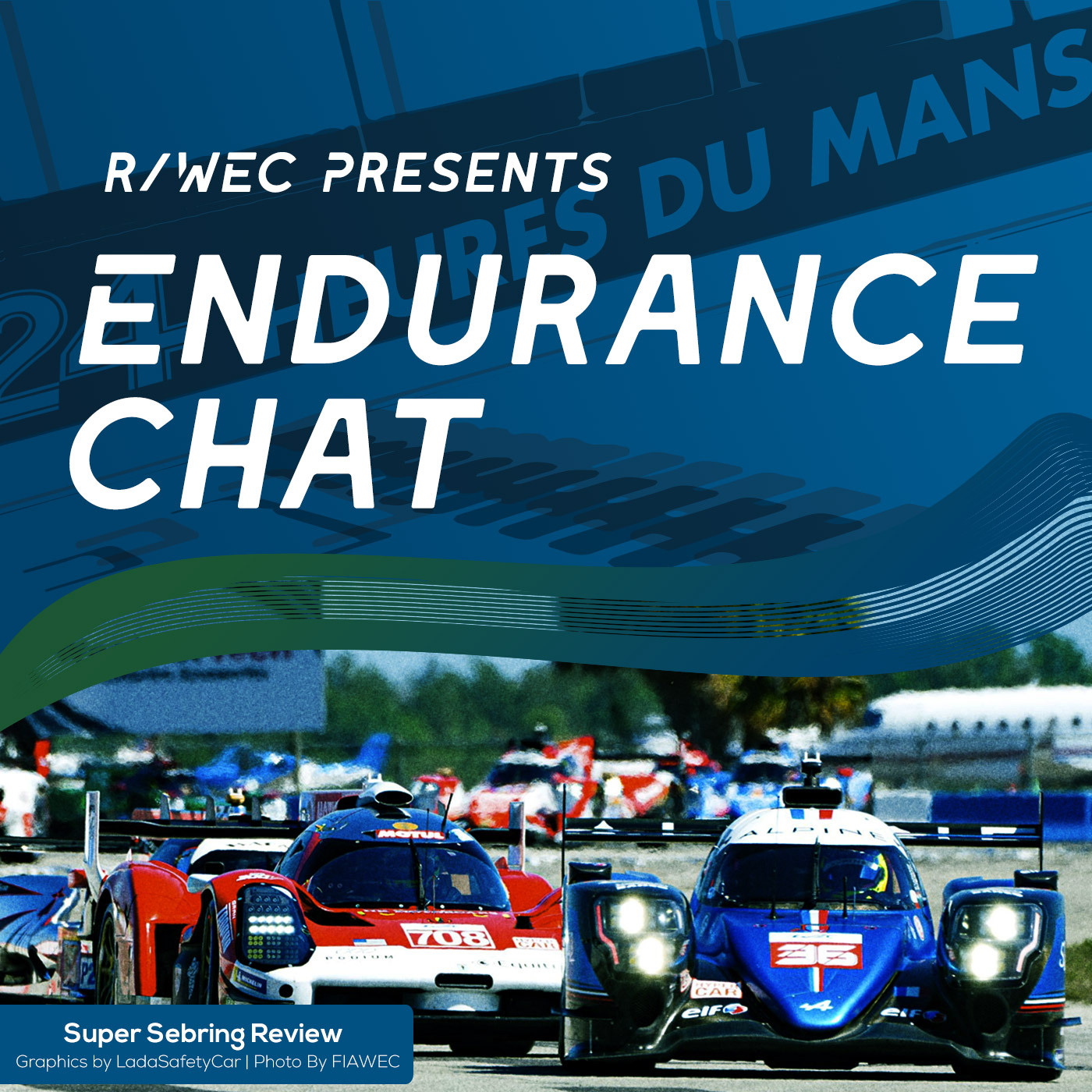 We're back! After a mini break, Michael, Austin and Kris get together to discuss the Super Sebring weekend, and catch up on the ELMS opener from Paul Ricard. We chat about the atmosphere in the campgrounds, the truncated WEC event, aspects of IMSA that are teething and long in the tooth, and ask once again, is ELMS the best sportscar series in the world at the moment?
Timestamps;
0:01 Cookie's Sebring Experience
0:23 Sebring WEC
1:08 IMSA
1: 37 ELMS
2:00 What's Coming up!