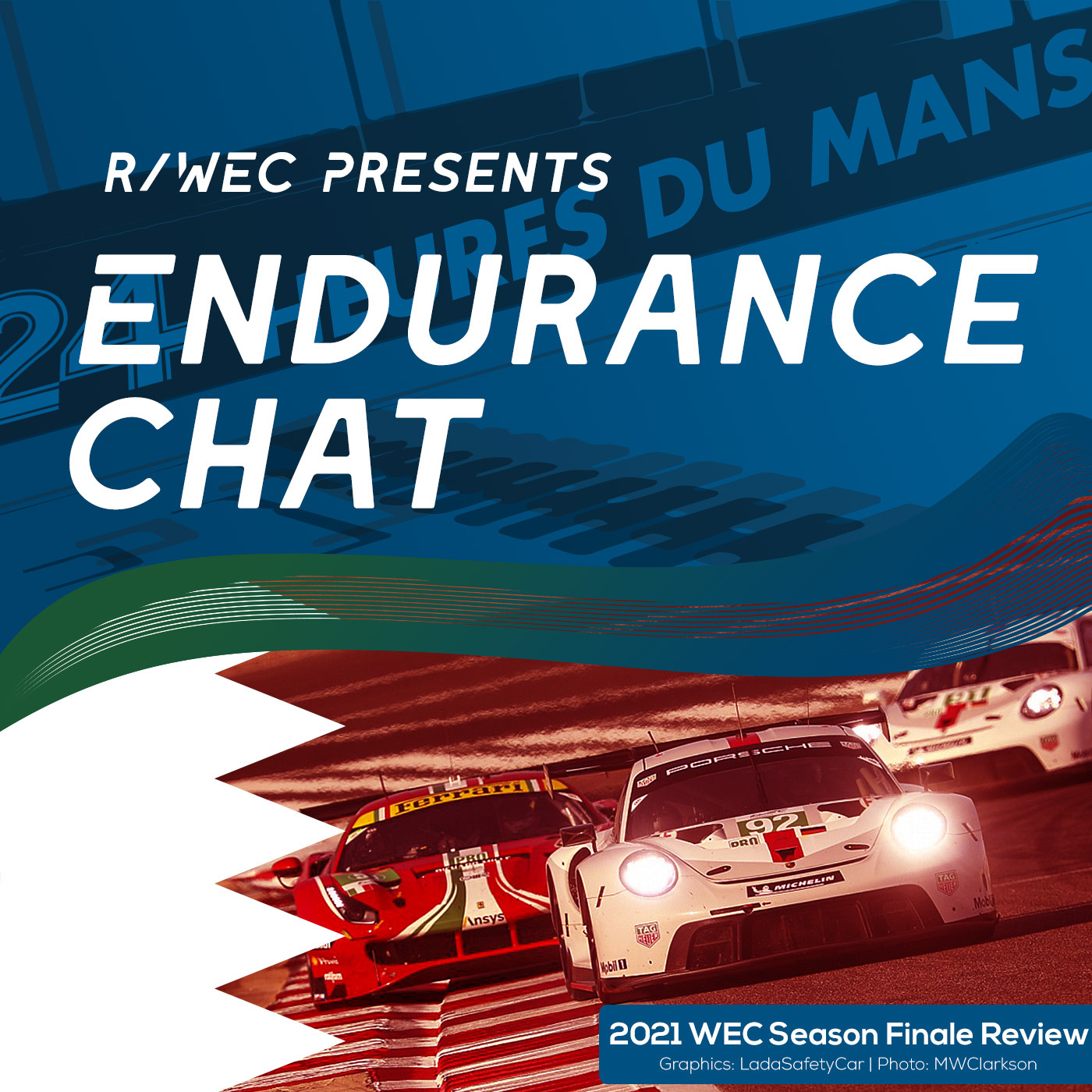 Boy it's good to be back! Ollie and Michael catch up to review both legs of the Bahrain double-header finale for the WEC! We discuss the reasons for the shift, differing race formats, and break down all the big talking points from the two weeks of action PLUS we review and discuss the 2021 season!
Timestamps;
0:05 The Bahrain 6 Hours - A race that happened
0:25 Championship Scenarios heading into the 8 Hours
0:30 Bahrain 8 hours - The Desert Finale
0:33 GTE-Pro - A season-long simmer boils over in 10 minutes
0:55 LMH - Alpine's long journey through the field
1:00 LMP2 - The usual suspects and teammate contact
1:13 GTE-Am - A championship tussle over on lap 1
1:22 Season 2021 discussion points!
Thanks once again to TheRacingLine.App - Your Motorsport Calendar