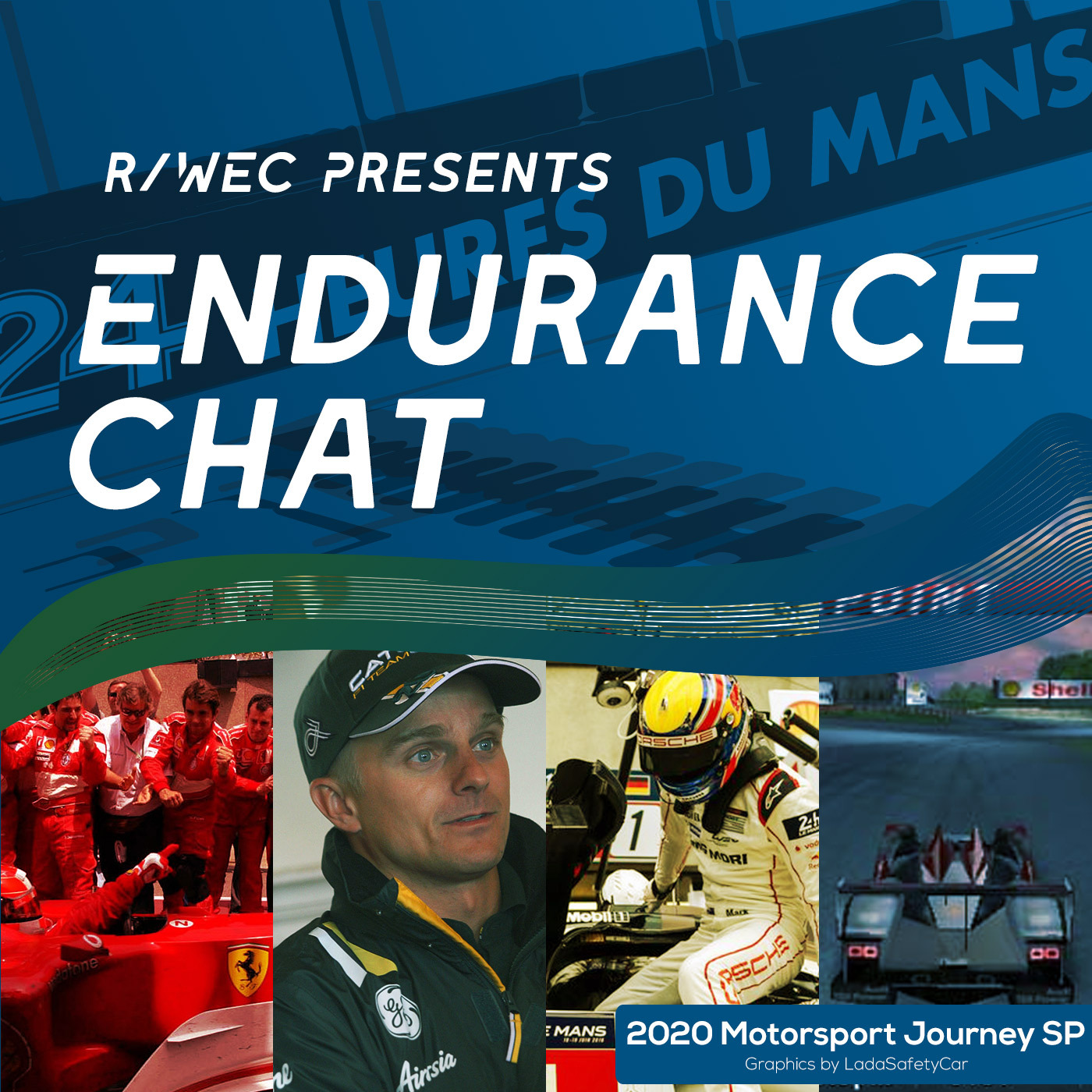 On a bumper panel of Endurance Chat, Michael catches up with Oliver, Chris, Kris, Buxoq and Andrija to expand on Bonnie_Lass47's question from our Q&A last week; What got you into motorsports?
In this episode, we discuss our motorsport introduction, our early favourite drivers and series, how we all transitioned into watching Sportscars, and why we keep watching sportscars today!
Timestamps;
0:02 What got you into motorsport?
0:20 What was your first live event?
0:34 Who were your favourite past drivers?
0:47 What started your interest in Sportscars?
1:05 When did you discover /r/WEC? 
1:15 What keeps us watching?