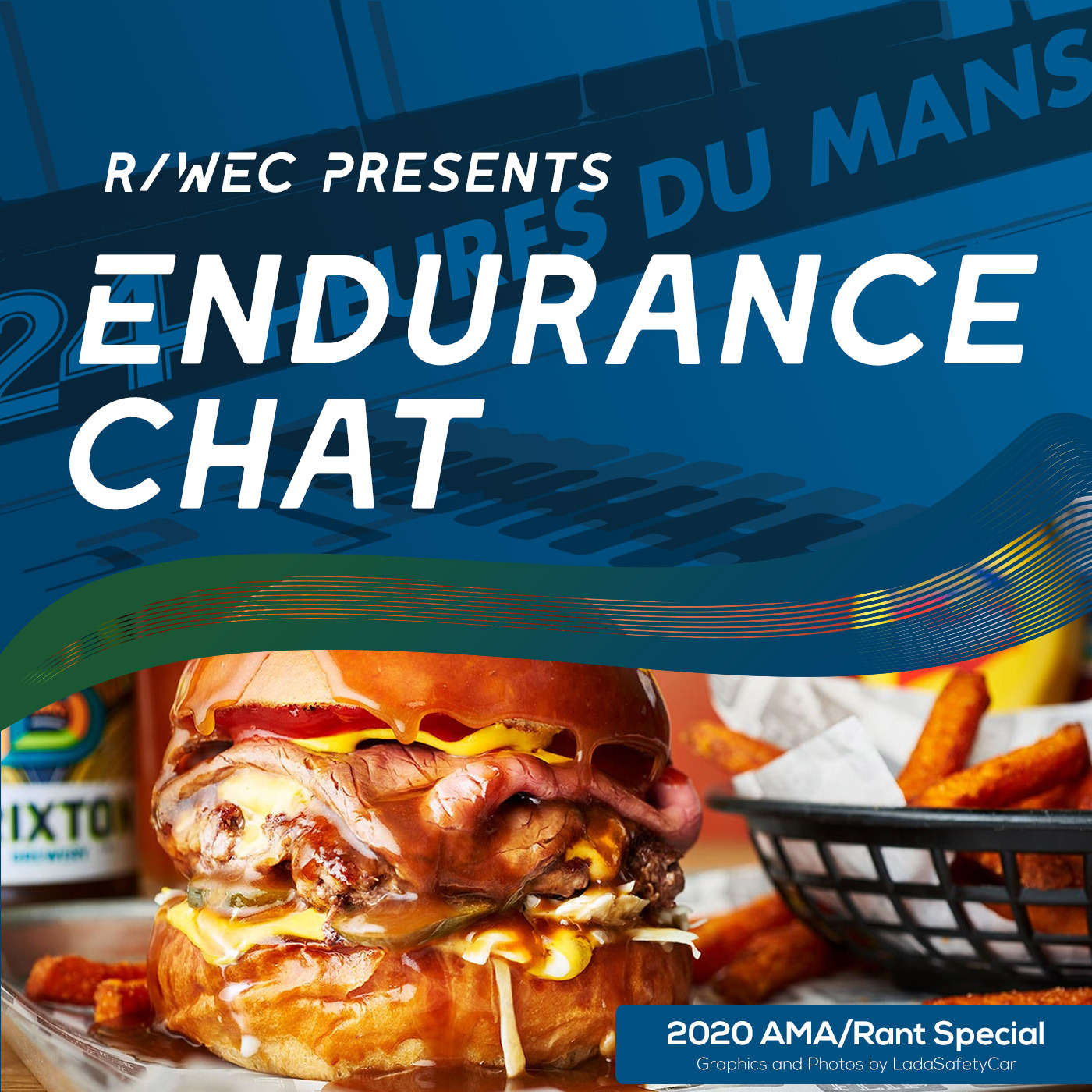 To celebrate 100 (and 2) episodes, we gathered as much of the gang together as we could get, and asked you to ask us questions! Join Michael, Austin, Chris and Oliver as we discuss, rant, and banter through the questions that you submitted!
Note: Features some foul language, foul jokes, and foul questions (looking at you MWC)
Timestamps;
0:02 What got you into Motorsport?
0:10 What do you do in life?
0:16 How would you create chaos with a monster truck?
0:21 What is your least favourite livery?
0:26 What car would you be?
0:31 What will the sportscar world look like after another 100 episodes?
0:41 How do we feel about Convergence?
0:59 Why was Grand-Am good?
1:04 What's your motorsport guilty pleasure?
1:09 If we could relocate tracks, what goes where?
1:18 If you were sentenced to death by over consumption...
1:24 BoP rant
1:37 Snog, Marry, Kill (we're sorry - blame Kiwi)
1:41 Why do we enjoy Endurance Chat?