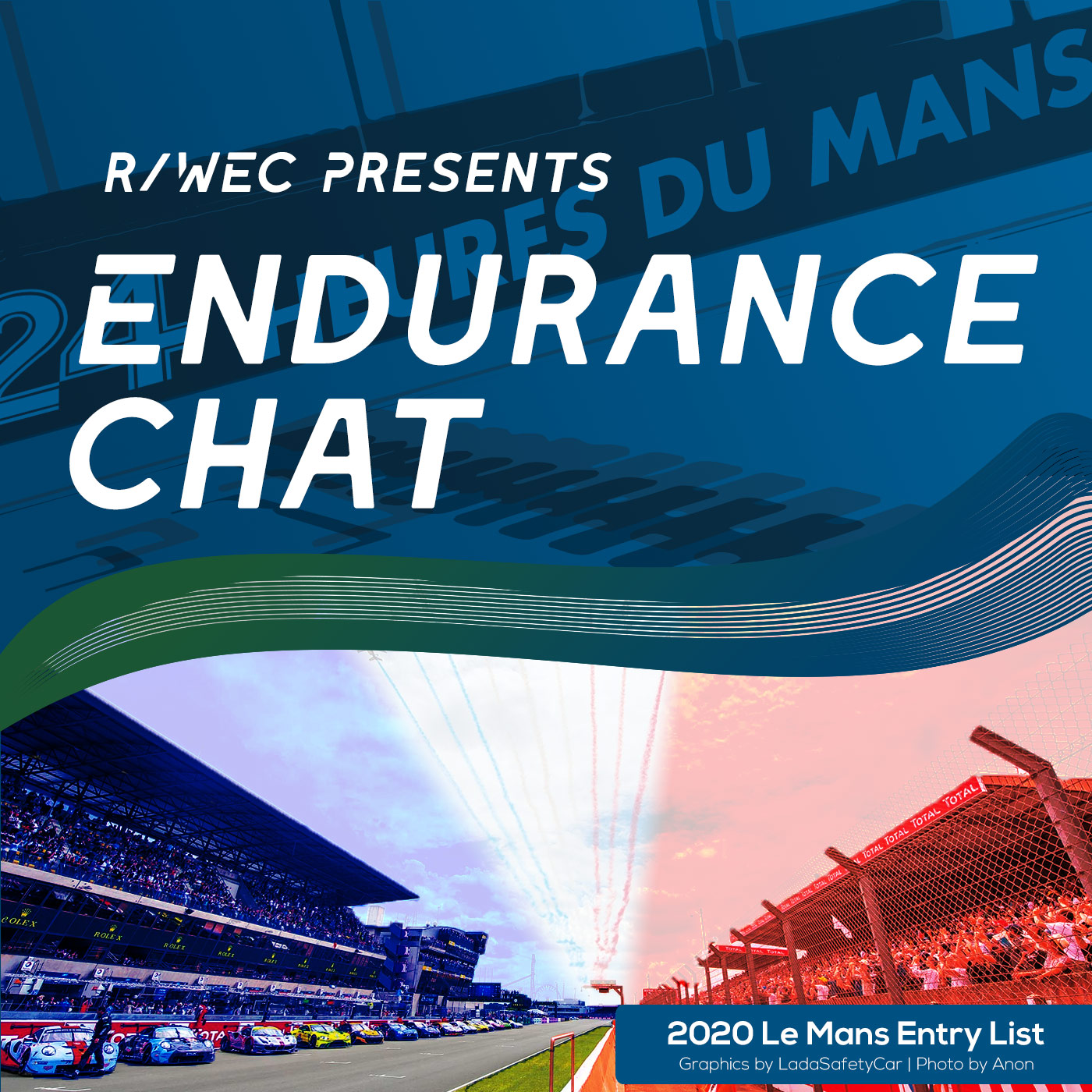 In what is the 100th episode of Endurance Chat (wooo!), Michael is joined by Austin and Oliver to go through the invite structure for the 2020 24 Hours of Le Mans. We discuss why certain entries may have been invited over others, some notable absences, and debate the quality of teams that have been given the privilege of being invited to this year's Le Mans!
In this episode;
0:01 100!
0:05 LMP1 Entries - Additional car from Rebellion but otherwise as expected
0:19 GTE-Pro - A quintet of cars make the trip across the pond, but could there have been more?
0:40 The importance of Amateur racing at Le Mans; History, competition, finance
0:48 LMP2 - the largest class for 2020, who are we excited for, who's missed out, who's gotten lucky?
1:20 GTE-Am - 9 additional cars bolster an already 11 strong full-season WEC field
1:39 The Reserve list - 10 cars hoping for their chance at the big one
1:43 Garage 56 - The return of the Innovative car
1:51 Final thoughts; Is the balance right?