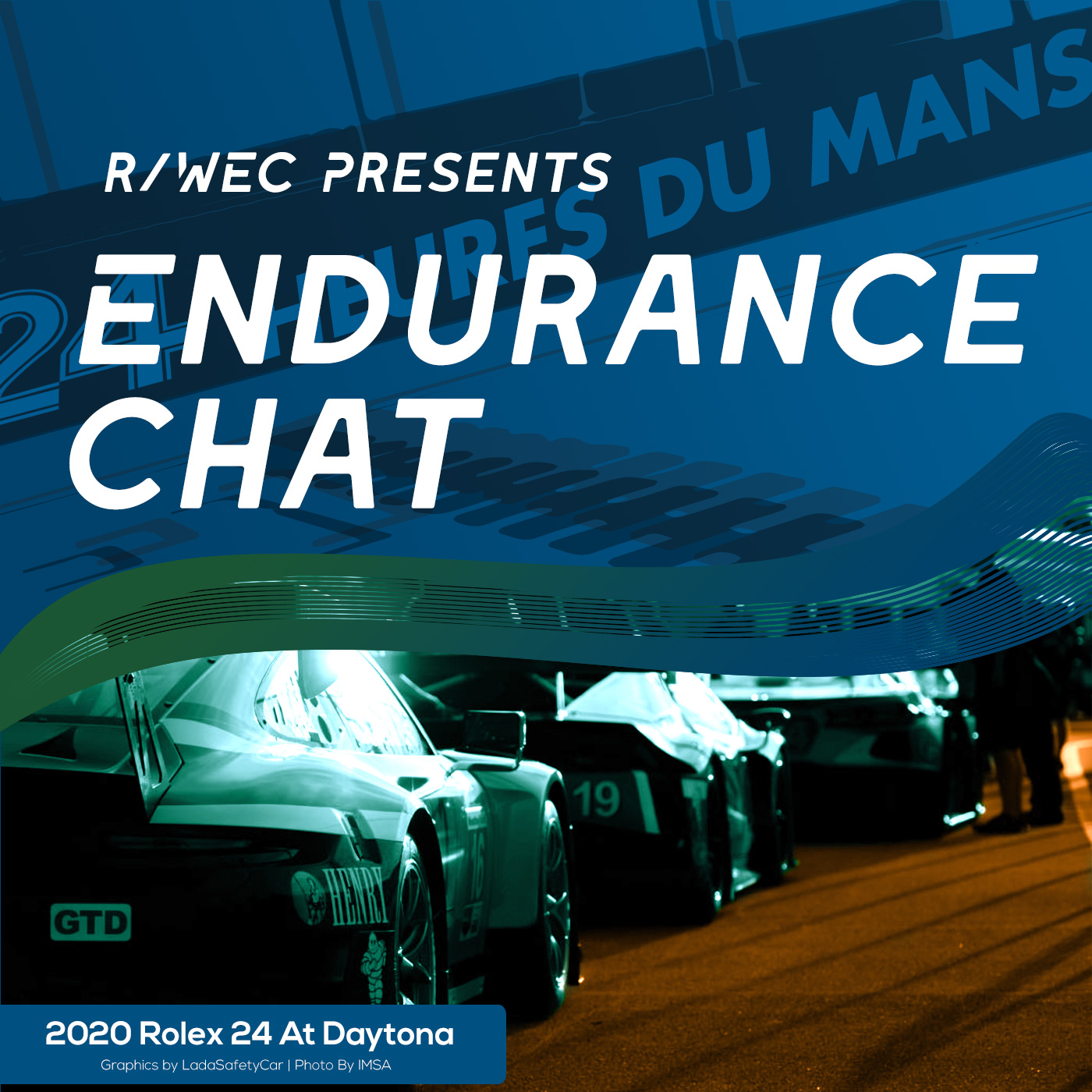 Welcome back for Season 5! Hard to believe we're now in our 5th year of doing this!
As usual, we start the year with the Daytona 24 Hour! Michael (Floody) and Kris (Wacher97) chat the event's significance in sportscars, a few specific rules, before giving you the usual run down of every car, team and entry in the 4 classes for this year's 24 Hours of Daytona!
Timestamps;
0:03 Daytona 24 - A mixing pot of American and International talent
0:12 FCY, Safety Cars, and pit cycles
0:16 DPi - An 8 car factory hit out
0:39 LMP2 - European flavour for P2 class honours
0:58 GTE-Pro - The best of the best in GT
1:14 GTD - 18 cars for an absolutely cracker GT3 field
1:57 39 entries, down from 47 last year. Is that a problem?
2:02 The rest - Roar notes, MPC's 4 hour support, and our meet up!