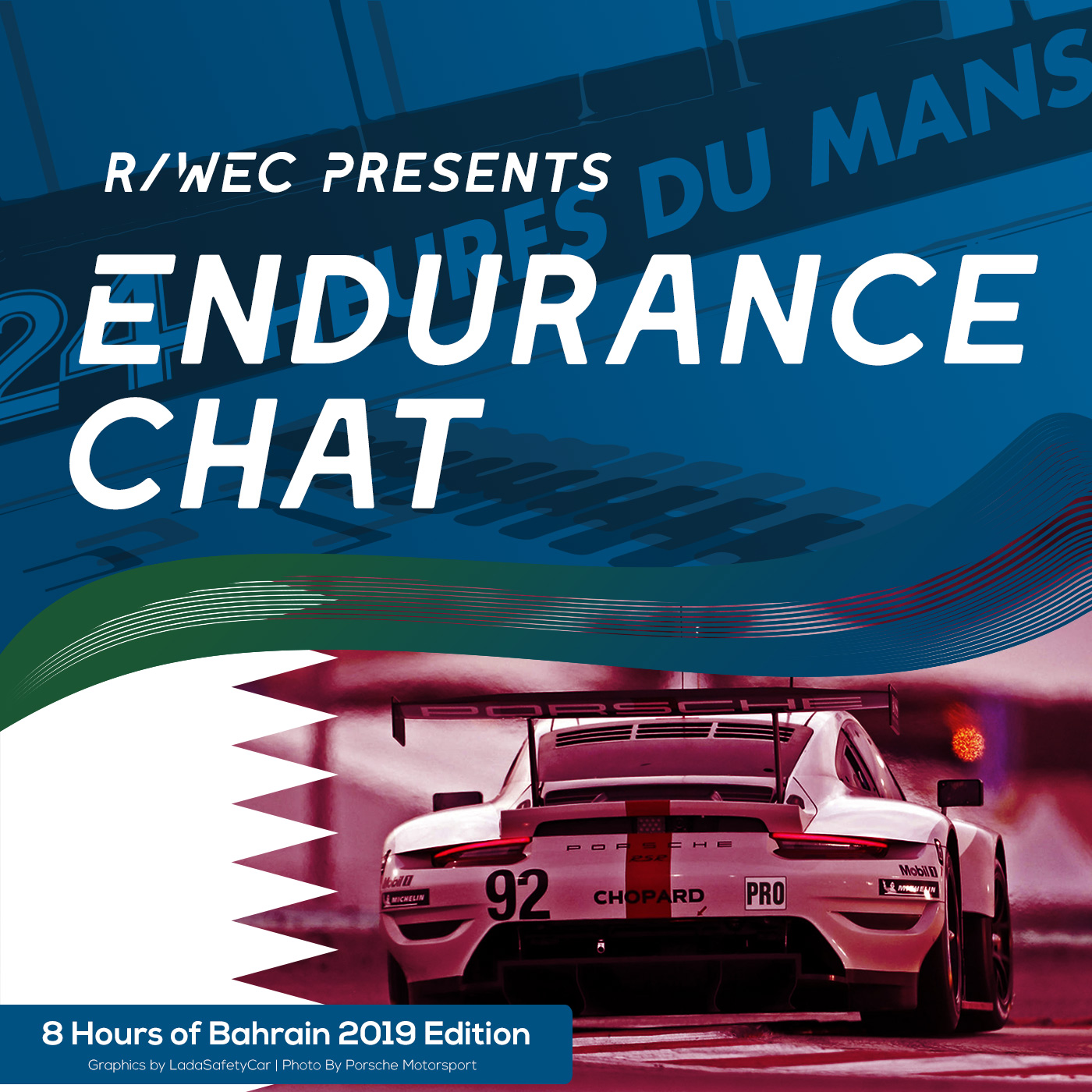 In our final episode of 2019, Michael (Floody) and Austin (Cookie) discuss the ins and outs of the WEC Bahrain 8 hours, talk 'pace creep' in sportscars, delve into the WEC 2020/2021 calendar, and discuss the possibility of a single top-level sportscar platform. We also take a quick look back on 2019 and share some of our memories and achievements! 
Timestamps;
0:05 LMP1 - an 8 hour race over at turn 1
0:25 LMP2 - a dominant performance in a class that flew under the radar
0:42 GTE-Pro - strategy, reliability, and all-out-battling. The best of the best
0:54 GTE-Am - a championship shake up after one of the best Am drives ever
1:11 "Pace Creep" - how long until everything is too fast?
1:21 The WEC 20/21 calendar - classic tracks, worldwide events, less clashes!
1:38 LMHy/DPi convergence - "As close as it's ever been"
1:51 2019 review - our favourite series, races, moments and achievements this year!