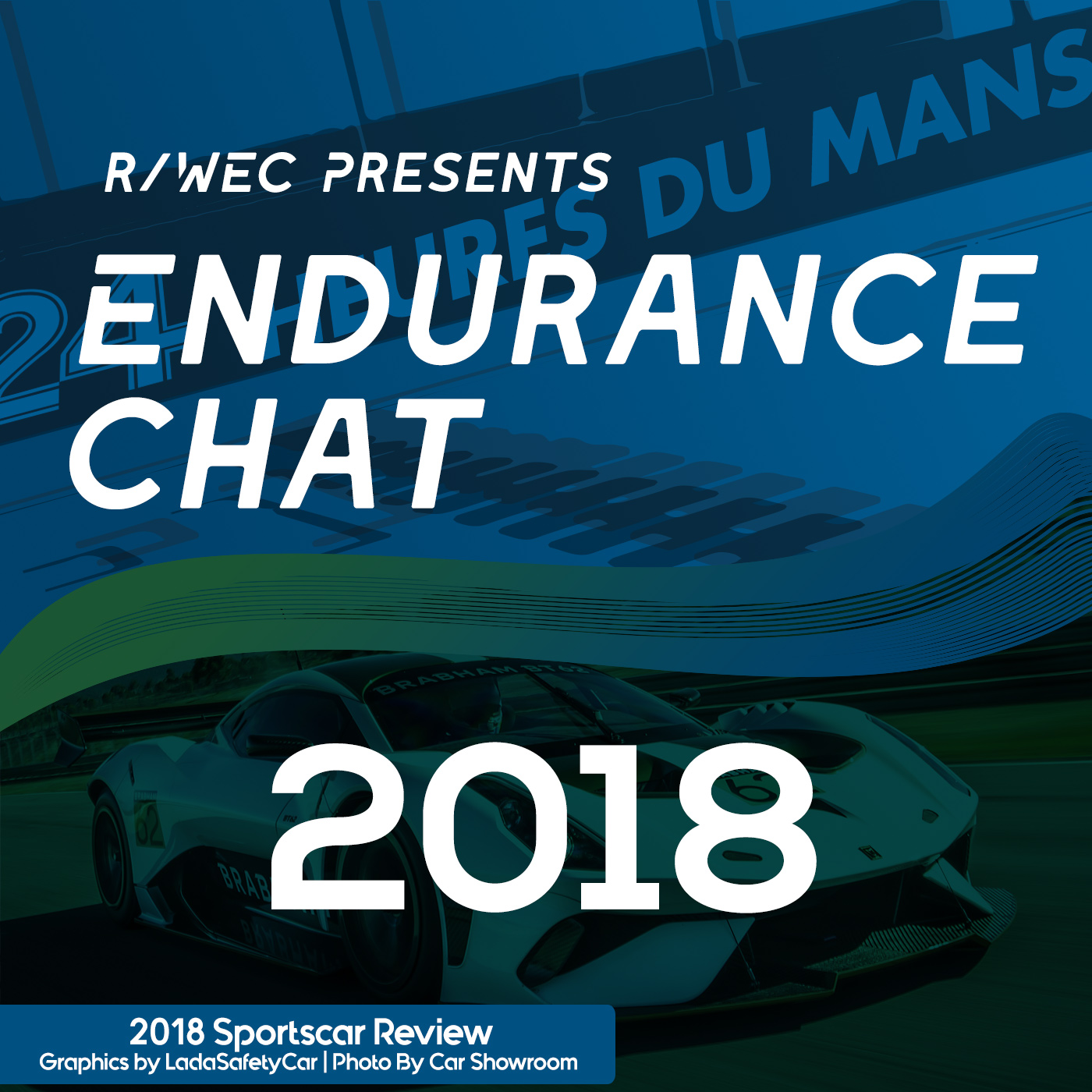 Welcome back to Endurance Chat for Season 4! It's been a while, we've missed a lot, but we're back to talk some sportscars! Today, Floodman11 and CookieMonsterFL catch up, hang out, and touch on the 2018 season in sportscars, recent news and developments, and what we're looking forward for in 2019!
In this epiosde;
0:01 EChat updates!
0:05 2018 in review
0:16 the GTE class outside of WEC
0:24 'was the 2018 season over regulated'
0:37 2020/21 WEC... and the future
0:54 Roar talk - Jarvis's lap and Roar qualifying
1:06 United Autosports to WEC
1:13 GTE Brabham!!!!!
1:21 ROAD TRIPS!
1:26 2019 what are you looking forward to?