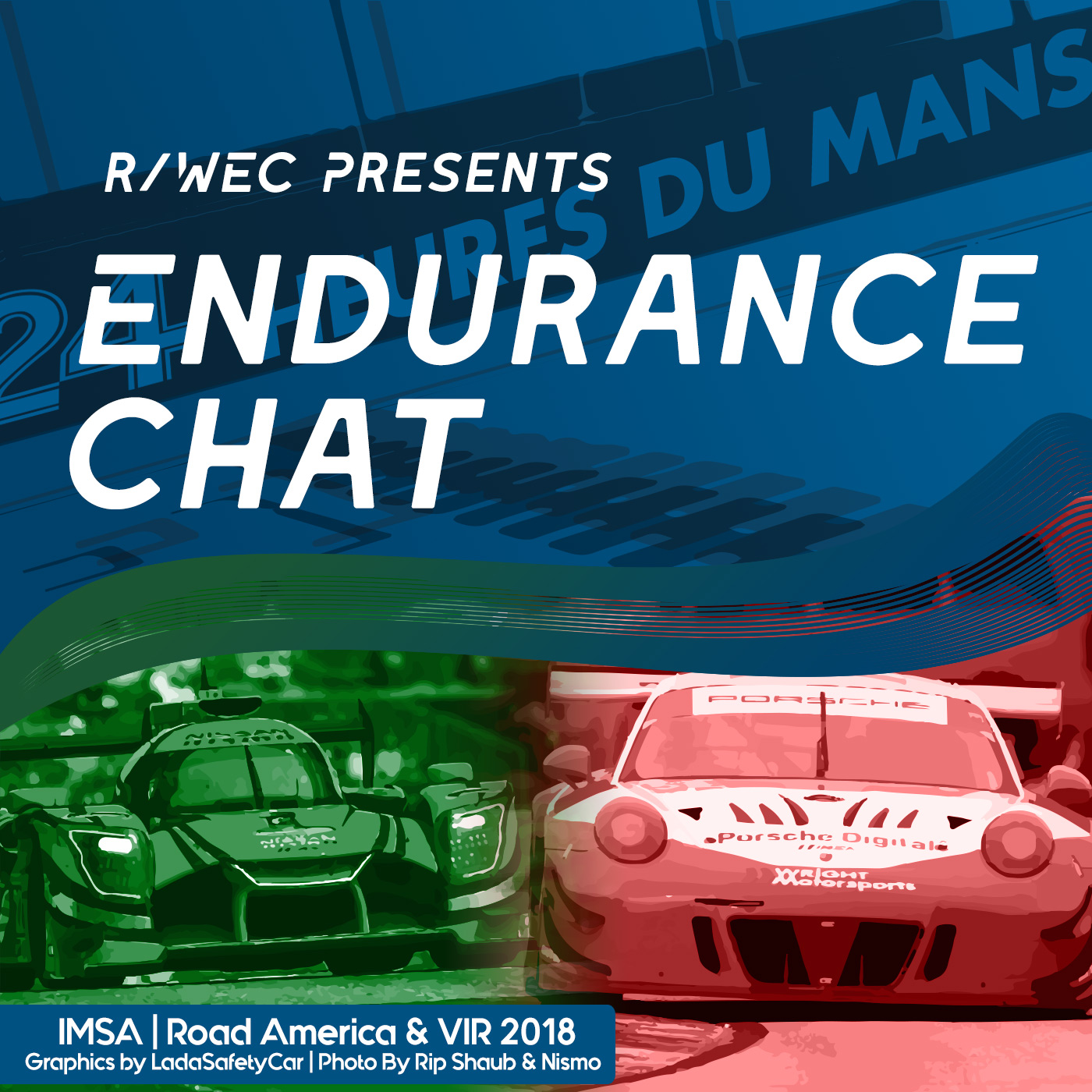 In this episode, Floodman11, CookieMonsterFL and Alex9001 review all of the (awesome) action from the IMSA rounds at Road America and VIRginia International Raceway, before discussing the big news to come from the IMSA State of the Series conference. Finally, we look ahead to the penultimate round of the season at Laguna Seca!
Timestamps;
0:08 The P class - Contact, Cautions, and Conservation
0:18 GTLM - Pushing to the limits (and then push some more)
0:30 GTD - The championship has another twist in the tail
0:38 VIR GTLM action - Drivetrains, Grenades, and a first time winner
0:48 GTD at VIR - Frantic action, with a sting in the tail
0:57 State of the series - The P/P2 split
1:15 All the other news from the State of the Series
1:18 Laguna Seca - Back out west for the penultimate showdown!