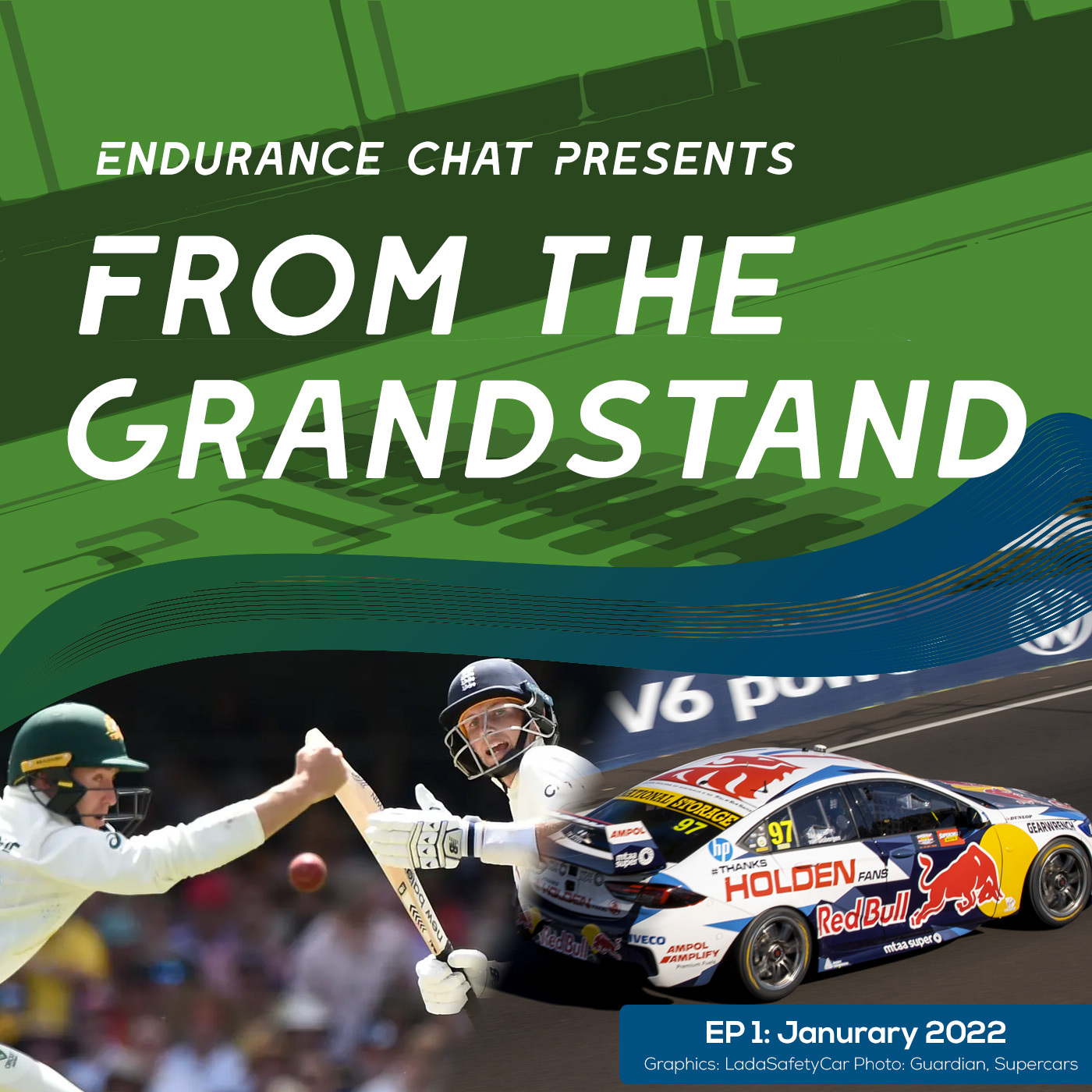 Welcome to a new venture for Endurance Chat! Join Kiwi and Floody (Chris and Michael) for a new project; From The Grandstands! A monthly podcast where we discuss all the sport we consume, from Supercars and Cricket through to Lawn Bowls and Biathlon. No sport is safe from our eyes!
This month, we reflect on the Bathurst 1000 from last month, catch up on the Supercars Silly Season, and wax lyrical about the longest rivalry in Cricket; The Ashes.
Timestamps;
0:00 Welcome to the Grandstand!
0:04 SupercarsChat - Wrapping up Bathurst
0:33 Supercars Silly Season
0:49 Hit for 6 - The Ashes
1:20 There's also other Cricket!
1:27 What we're watching this month - Cricket, Tennis, Dakar, Biathlon!