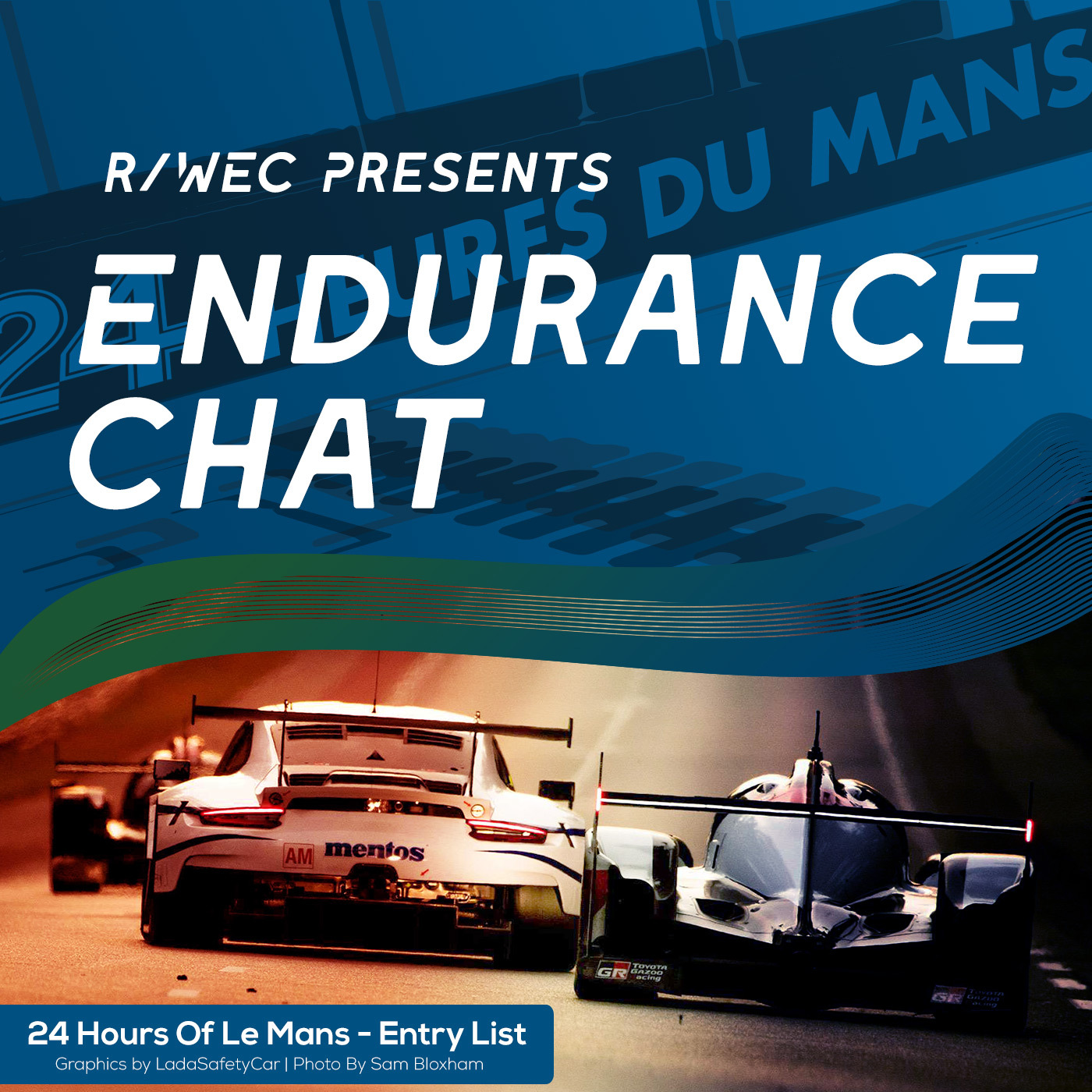 Oliver joins Michael to discuss the hot-off-the-press Le Mans entry list for 2021. We detail the WEC full season entries, all of the Automatic Invitations won, and then the invited machines who will hopefully all take part of this year's Le Mans 24 Hours. Join us for technical discussions, arguments over entry structure, lamenting GTE-Pro and weird Ferraris!
Timestamps:
0:05 How does the balance feel? 30/31 Proto/GT, 12/48 Pro/Am
0:07 LMH - New cars, new regulations, same old story?
0:33 LMP2 - The evil empire hands some entries off to the French
1:10 GTE-Pro - The smallest GTE-Pro category since it's inception
1:16 GTE-Am - Ferraris that should be Porsches, Porsches that should be Ferraris, and a strong AsLMS contingent!
1:57 Garage 56 - Frederic Sausset brings along an innovative machine
Thanks always to TheRacingLine.app for supporting Endurance Chat!