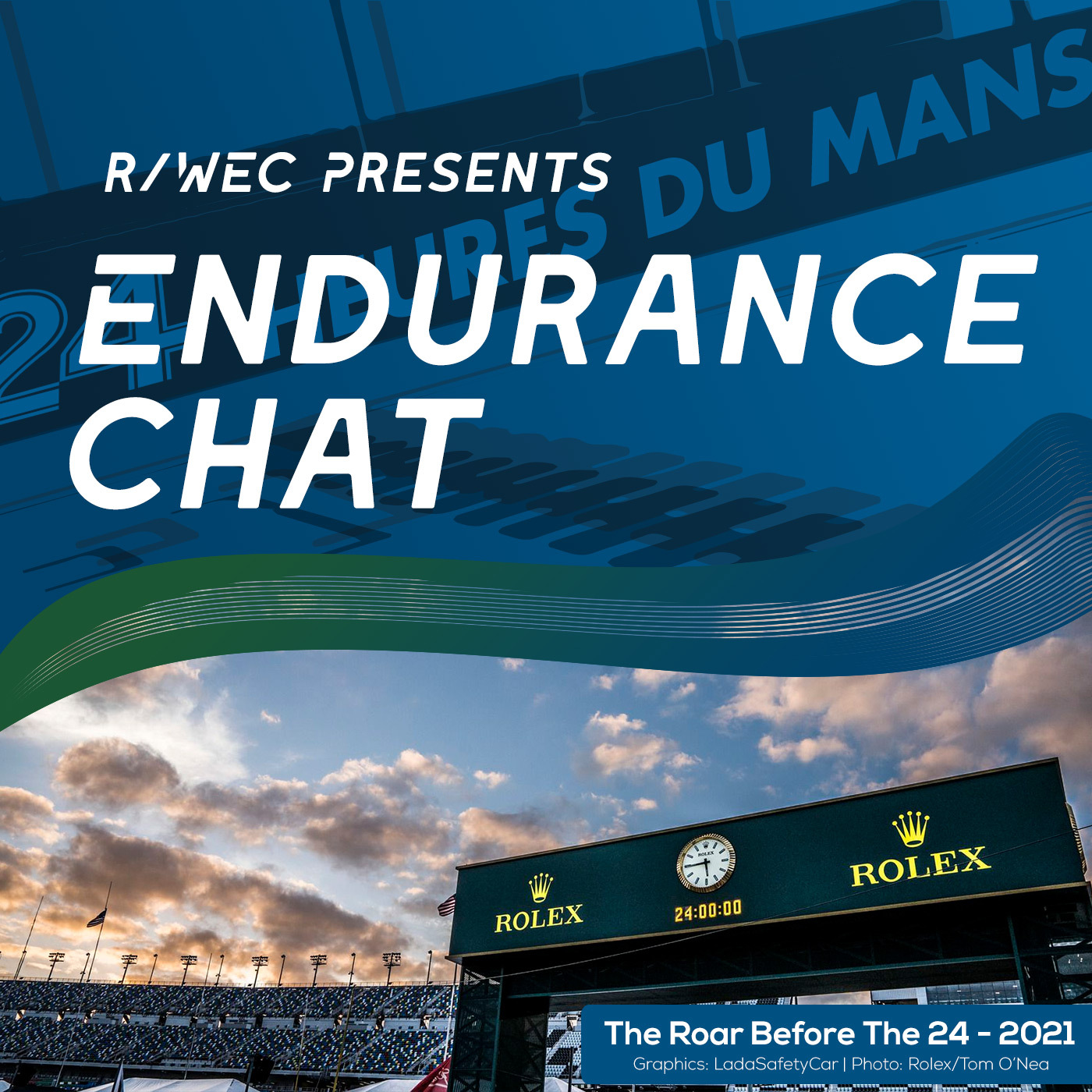 We are back for Season 6 of Endurance Chat! Kris and Austin join Michael to chat IMSA and the Daytona 24, talking through the introduction of the LMP3 class, the musical chairs in DPi, and predictions through the entire field! We also discuss the future of GTLM in it's current state, whether or not LMP2 can maintain it's numbers for the season, and how to use RNG to predict winners in GTD.
Timestamps;
0:01 SEASON 6 BAYBEE
0:06 Rolex 2021!
0:11 DPi - Star Power in a reshuffled playing field
0:31 GTLM - Undersubscribed, uncertain, but definitely not uninteresting!
0:53 LMP2 - 10 Entries across local and international efforts!
1:12 LMP3 - The return of PC?
1:28 GTD - 20 cars, stacked with quality throughout!
2:00 quick Pilot Challenge detour - Kris rattles off some names
Finally, we want to welcome www.TheRacingLine.app - your Motorsport Calendar App as a sponsor to the podcast!