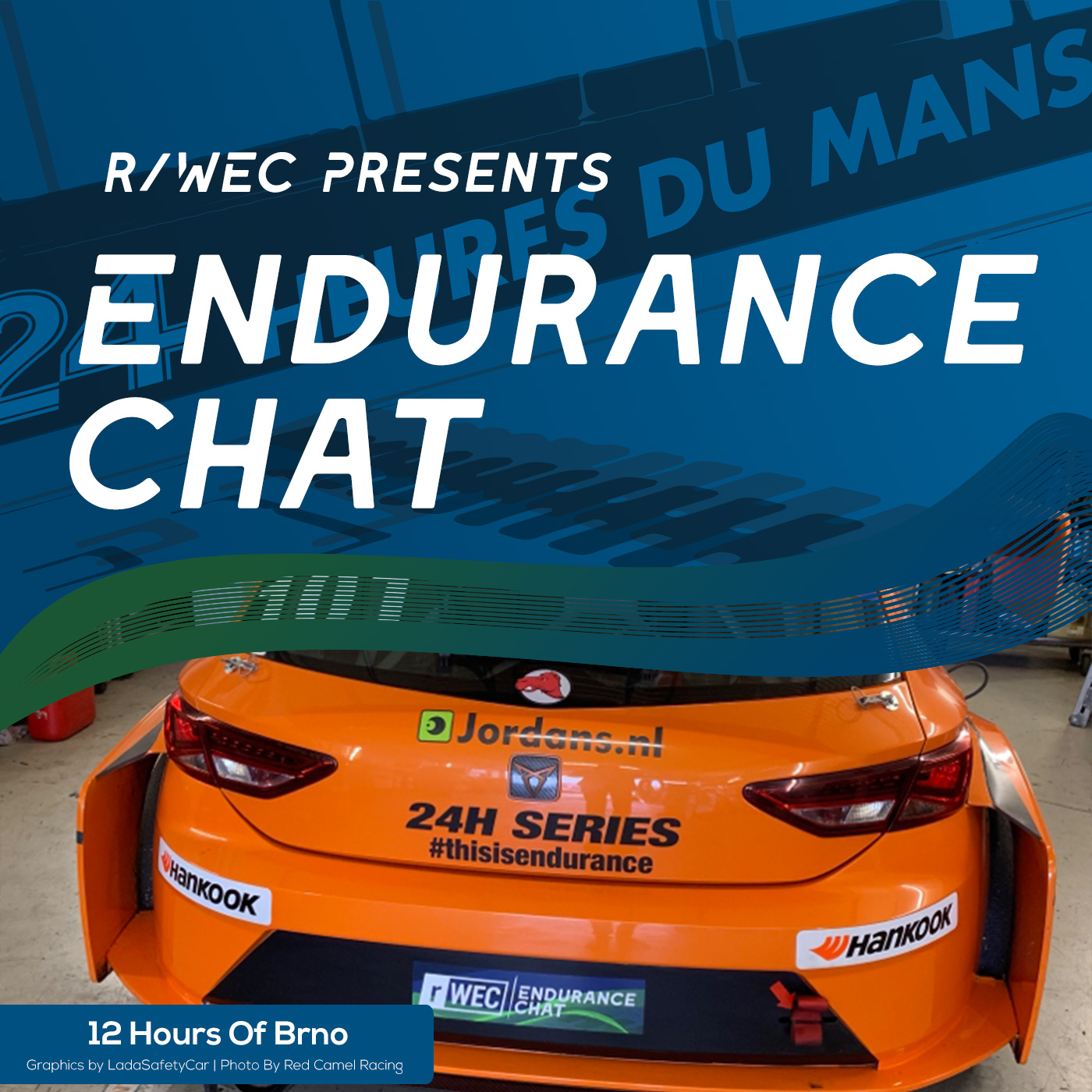 To celebrate /r/WEC and Endurance Chat sponsoring a motor race, Floodman11 and a phone mic'd kriswascher97 preview this weekend's Creventic 12 Hours of Brno! 
It's because of our listeners and the /r/WEC community that stickers bearing our branding have been placed on the rear of all cars in this weekend's race, and we are immensely grateful and proud of the community that has been built around watching sportscars.
Flood and Kris cover how this all happened, the Creventic organisation and culture, how refuelling, code 60, and the race itself works, plus give a brief rundown of the cars and drivers featuring in this race!
Special thanks to Luc Breukers and the Red-Camel Racing team for their assistance in this endeavour!