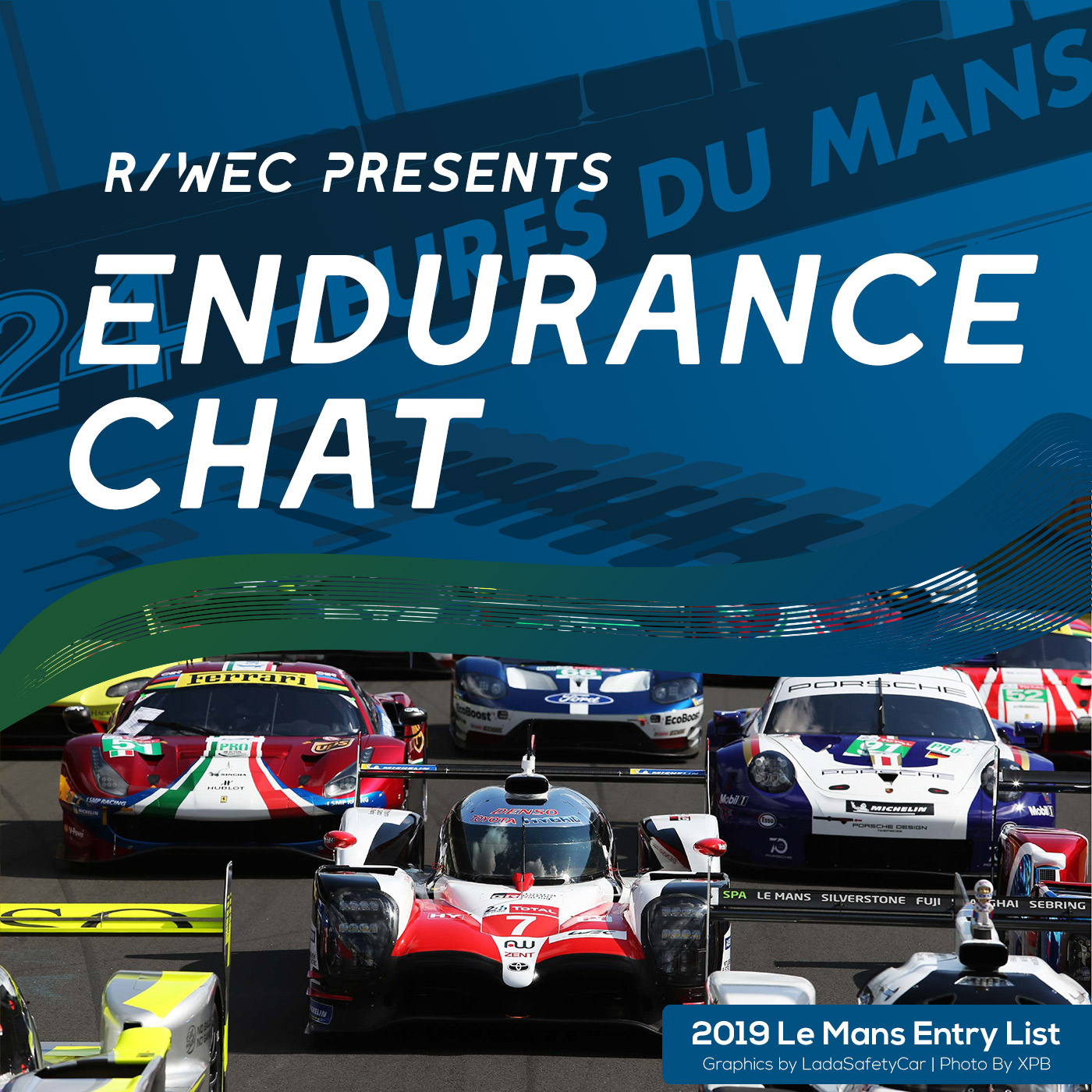 In this episode, Floodman11 is joined by kiwichris1709 and trewavasaurus to discuss the published Le Mans entry list, the invite structure, and where the additional 24 entries to the biggest race of the year have come from!
In this episode:
0:02 Why are invites a thing?
0:04 LMP1, and the absence of Ginetta
0:15 The GTE-Pro line up - A bumper field of GTLM to add to the factory fight
0:27 Amateur racing - Why is there dedicated AM classes at Le Mans? How do they earn entries to Le Mans?
0:34 LMP2 - Variety in teams and chassis, but as always someone misses out
0:40 United Autosports - How far does commitment and loyalty count towards invites?
0:51 GTE-Am - 8 additional entries from Europe, America and Asia to add to the 9 full season cars!
1:02 The reserve list - who missed out?
1:10 Does the invite system need a shake up? SolHeimis poses an alternate selection process
1:25 Is the entry balance right?