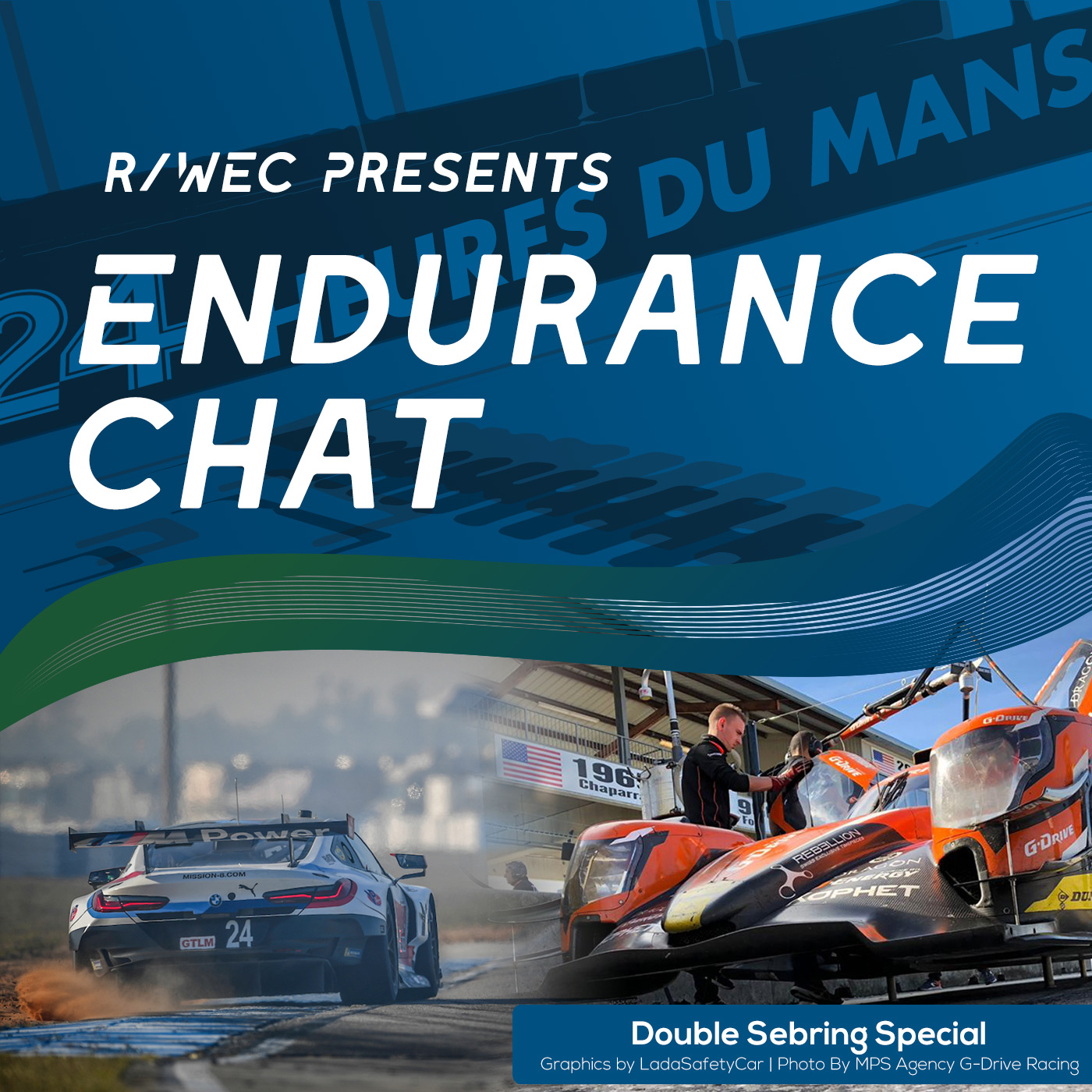 On this slightly briefer than usual episode of Endurance Chat, Floodman11 and kiwichris1709 get their lives sorted just long enough to pump out a preview of the WEC/IMSA doubleheader weekend at Sebring. Apologies for the lateness, don't you hate it when real life gets in the way of doing things you want to do? 
What's changed? Why is EoT not as bad as people think? Who'd come in, who's gone out? What predictions can we attempt to make form the two races? Do we even bother with GTE?
And why is kiwi ruining songs in two podcasts now?
Also, it's been a horrible 24 hours for the motorsport fraternity, we pass on our sincerest condolences to the Formula 1 paddock and the Whiting family.